Why is spiritual soaking prayer relaxing for us?
Modern interpretation of an ancient religious practice, spiritual soaking is a form of prayer and meditation. It relaxes ones mind and relieves stress as side benefits.
A Method Of Praying
There are many ways that people relax and relieve stress. If that is the primary goal, this may be one avenue, but you have many alternatives to choose from. If, however, the idea of connecting with the Lord Jesus in a way that deepens your relationship and allows the "peace that passes understanding" to infiltrate your soul is important to you, you may be interested in what many call "soaking prayer".
Meditation can be religious or secular, and as such has been found to have health benefits; but for Christians, prayer and meditation is more than the mere practice, it has a focus.
Everyone wants to pray more, pray better, pray more effectively, it seems. Libraries of books have been written, and almost every Christian gives lip service to the value of prayer, its necessity even. But this is no essay on that topic. What I would like to present is the way this form of prayer has given me a tool to overcome the stranglehold of stress in my life.
Soaking After Services
The first time to be introduced to this form of prayer and worship was after services where people had received personal ministry through laying on of hands.
It is usual for people to lay prone on the floor quietly while restful, quiet, music is playing.
THE RESTORATIVE QUALITY OF MEDITATION
To meditate on God has always been a part of the Judeo-Christian practice. Many references are found in Psalms. Focus attention on the acts of God, His Law, His work… the Hebrew word carries the meaning of musing thoughtfully, rolling over in ones mind, studying, ruminating. (1)
Now Science is finding facts in the physical universe that shed light or in some way give support to religious practices. For a person of belief it is fascinating and confirming at the same time. In no way would I think it is proof that we should think a certain way, but for me it underscores importance of such a thing as prayer or meditation for us as whole beings.
Prayer and Meditation reduce stress, they improve our mental capacity.
Why Meditation Makes You Feel Better
Both prayer and meditation focus the mind, and I can't say whether those who are spiritually soaking are doing that or not. I do know that the whole experience of the soothing music, the restful repose of the body, and the sense of God's presence work together in a way that I can only describe as restorative: giving back wholeness, a healing experience.
I think all types of prayer are important, so this is only an exploration of one way that is more recent in my own walk of faith. I found it to be a key in overcoming the chronic stress I was prone to.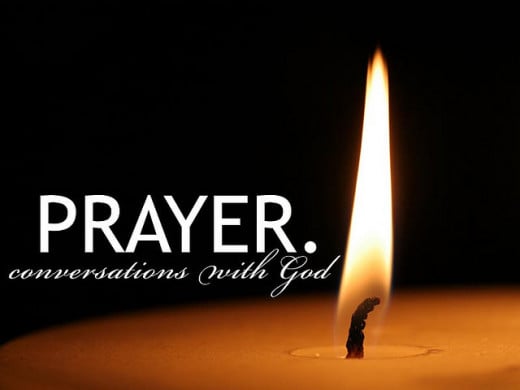 Soaking Is Active
It may seem paradoxical to our minds, but often what we consider a passive posture is spiritually a very active one. "Waiting on God" is full of active faith and believing, not a useless waste of time. Similarly soaking prayer, while seeming empty, is actively focused on allowing God to be more important than our efforts or needs.
IS IT NECESSARY?
I don't know, is relaxing necessary? Rest is needed – even required. But relaxing? I would say it is beneficial. I have found certain music, quiet and rested posture, time out from everything including other forms of devotion helps me. mentally, emotionally, and physically.
Of course, being more introverted, perhaps it is my way of recovering from an overstimulated world. Still, due to the references in the Bible that encourage "confidence and quietness", and other such mental states, I can't help but draw a conclusion that other personality types would gain in their devotional life from incorporating some of this soaking time into their lives.
Add Some Background Music To Your Meditations

Soaking In Glory Rain – Prophetic Instrumental Worship Music
Lovely and inspiring piano and some electronic keyboard songs. Very pleasing music that gives a restful background. I would call it quietly energizing.
Meditation and Soaking Prayer Are Not Synonymous
Prayer is communication with God. Meditation are thoughts aboutGod.
Both might produce meditative states of mind.
July True – Heaven's Embrace
Julie True Interview
One Of My Favorite Musicians Is Julie True
I had researched ways to de-stress as part of the plan to lower my blood pressure and generally improve my life (stress is the number one factor in exacerbating diseases and interferes with relationships and well being.) While doing that, I happened upon "relaxation music". This genre of music is composed of all sorts of styles and sounds, but with the goal of calming the listener.
Julie True was one of the musicians who produced music for "soaking times". I listened to some samples and bought an album, "Spirit to Spirit". I now own other music of this type as well, but this is what I like to listen to when having trouble going to sleep, wanting to have a background to create, etc.
It isn't just this album or artist, there are other interesting types of music that have the type of meditating atmosphere I wish to rest within to "re-create".
Filled with uplifting lyrics done in Julie True's inimitable style. I bought the CD rather than the mp3 download. But I think anyone who wants quiet, healing, background music will appreciate this album.
Good Vibrations
Music's Effect
Almost all of us feel the effects of music. In some of us it reaches to our deepest core, and for most of us it certainly is a mood enhancer. But what has science discovered about music?
It decreases anxiety
Music heals
It enhances intelligence
Improves concentration
Helps you to be more productive
(2)
Music produces vibration, is vibration, and the universe is full of it.
MUSIC + PRAYER + RESTING
What does string theory have to do with prayer? Not being a scientist, I can't draw conclusions, the import of it all is that there are real reasons to engage in this kind of prayer and meditation. I am a Christian, but you don't have to be a Christian to benefit from the way things are set up. If certain sounds and vibrations are conducive to healthy bodies and peaceful minds, we can recognize those facts and maybe gain some benefit.
If music is deliberate vibrations of a certain type, and if it can both affect us mentally and physically, I am theorizing that its inclusion in the prayer process is also aiding us spiritually. If you are a believer in the Bible, it would not take much study to find reasons to accept that idea. If not convinced about that source of spiritual information… you could go with the physical and consider the effect of "good vibrations", or destructive ones.
What Do You Do?
Do you pray or meditate regularly?
I often practice soaking prayer
Meditation and prayer are often a part of life
I meditate as a regular practice
I don't do either of these things
Spiritual things are not important to me
What effect does this information have on you?
Does it make you curious to discover more about prayer, or how meditation and prayer influence your brain and general health? Are you considering practicing it in a personal way?
What about the effect of music or the use of music as a way to relieve stress? Are you interested in exploring more about that?
Are you a religious person? If so, do new ways of worship or prayer make you uncomfortable or are you interested in it?
What do you think is the answer to stress from modern life and mental distress?